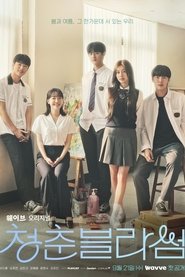 Seasons of Blossom 2022
Nonton Seasons of Blossom 2022, Sebuah kisah cinta dan persahabatan antara lima siswa SMA dari Seoyeon High School.
Lee Ha-Min (Seo Ji-Hoon) tampak seperti orang yang cerdas, tetapi ada juga kegelapan di dalam pikirannya. Han So-Mang ( So Ju-Yeon ) adalah orang yang berhati hangat, tapi dia juga cukup pemalu. Lee Jae-Min (Kim Min-Kyu) adalah siswa populer dengan masa lalu yang menyakitkan. Dia baik kepada semua orang di sekitarnya. Yoon Bo-Mi (Kang Hye-Won) adalah seorang siswa teladan yang manis. Choi Jin-Young (Yoon Hyun-Soo) suka bermain game. Dia bisa tampak tidak ramah dan memiliki kepribadian yang lembut.
Views: 3571
Genre: Comedy, Complete, Drama, Drama Korea,
Actors: Kang Hye-won, Kim Min-kyu, Oh Yu-jin, Seo Ji-hoon, Seo Ji-soo, So Joo-yeon, Yoon Hyun-soo
Studio: Playlist, Studio Wavve